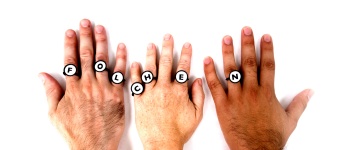 Photo by Juliana Paciulli
The pyramid was built, the plans set in motion, necessary parties were contacted and contracted. Now Samuel Bing, Melissa Thorne and the gang are preparing for their next assignment. Is it geodesic in nature? Urt-like? Subterranean? We can't make out the cryptic scrawling they left on the post-its here at AK HQ.
Fortunately, they also left behind an EP that they have asked us to propagate to the masses, you, free of charge. It is an interlude, collecting the residual remixes, both by and for Fol Chen, and features the likes of Liars, Simone White, Epstein AKA Roberto Lange, Rafter and more! Download it (for free!)
here
.
And before Fol Chen leave and begin their second phase of gestation, they will give their live musical presentation in the City of Angels this Friday at the Echo as part of LA Weekly and Aquarium Drunkard's ROCK N ROLL SUMMER CIRCUS. Then Fol Chen will head over to Europe for a string of dates. You can check out their tour dates
here
.
posted 7 years ago

Fol Chen is having an incredible 2009 thus far, with rave reviews of their debut, Part One: John Shade, Your Fortune's Made, as well as their shows in NYC and the UK. But never one to rest of their semi-anonymous laurels, they are staying plenty busy. SPIN recently invited them to cover Prince's "The Beautiful Ones" for their Purplish Rain compilation, which will also include contributions from Of Montreal, Sharon Jones & The Dap-Kings, Chairlift, Lavender Diamond, and many more. Read more about compilation
here
.
While on tour in the UK, Fol Chen stopped into the BBC studios to record a live session, and now that they're back home they will guesting on KCRW's Morning Becomes Eclectic on July 13th. You can tune in and listen live at 11AM EST
here
. In weirder news, TommyBoy Entertainment LLC commissioned Fol Chen to remix house legend Junior Vasquez - who himself has worked with the likes of Beyonce, Britney Spears, Justin Timberlake, Mariah Carey and Madonna. Or in other words, all artists you wouldn't expect reading about on the Asthmatic Kitty website until this very moment.
Don't miss Fol Chen when they come through - which is to say in LA at PDG Performance hall this Friday (details
here
), or later during their fall tour. Oh, and
here
is some terrific footage of them covering the Beastie Boys' "Sabotage" at the Echo. And thanks to Sasha Frere-Jones for finally introducing the New Yorker readership to the Laker Girls (
here
).
"Insecurities (Fol Chen Remix)"
posted 7 years ago

BreakThruRadio, which is a fine listen by the way, recently covered Fol Chen. The write-up, quite a delicious read, includes references to coal mining, Kid Icarus, and Disney artist kiosks. That warrants attention in our books. If you have a few minutes, spend them perusing this fine piece on BreakThruRadio, right
here
.
posted 7 years ago