The idea of buying a private jet can be both exciting and overwhelming. It's more than just a status symbol – it's a statement about your priorities, your time and your life. But where do you start? What are the challenges, the costs, the benefits? In this guide, we'll explore all the aspects involved in buying a private jet.
Buying a private jet: What to look for
Before you buy a private jet, there are some factors you should consider. These include the cost of buying and operating the jet, the number of passengers it can carry, the range of the jet and, of course, your personal preferences.
Costs when buying a private jet
Now let's talk turkey. Buying a private jet can be expensive, but the exact cost can vary greatly. It depends on the model of the jet, its age, range and many other factors. However, the purchase price is just the tip of the iceberg. Don't forget operating costs, maintenance, fuel, personnel and insurance.
Passenger capacity
The number of passengers your jet can carry is another important consideration when buying a private jet. You need to ask yourself, "How many people will I typically carry?" If it's just you and maybe one or two others, you could get by with a smaller jet. But if you often transport large groups, you'll need a larger jet.
The advantages of buying a private jet
The benefits of buying a private jet go far beyond simply traveling. There are many reasons why people buy private jets, including flexibility, privacy, comfort, and time savings.
Flexibility
When you buy a private jet, you not only acquire a vehicle, but also a high degree of flexibility. You can fly at any time you want, land at almost any airport, and you don't have to worry about delayed or canceled flights.
Privacy
Private jets offer a high level of privacy that cannot be matched on commercial flights. You can work, relax or even hold meetings without being disturbed.
The different types of private jets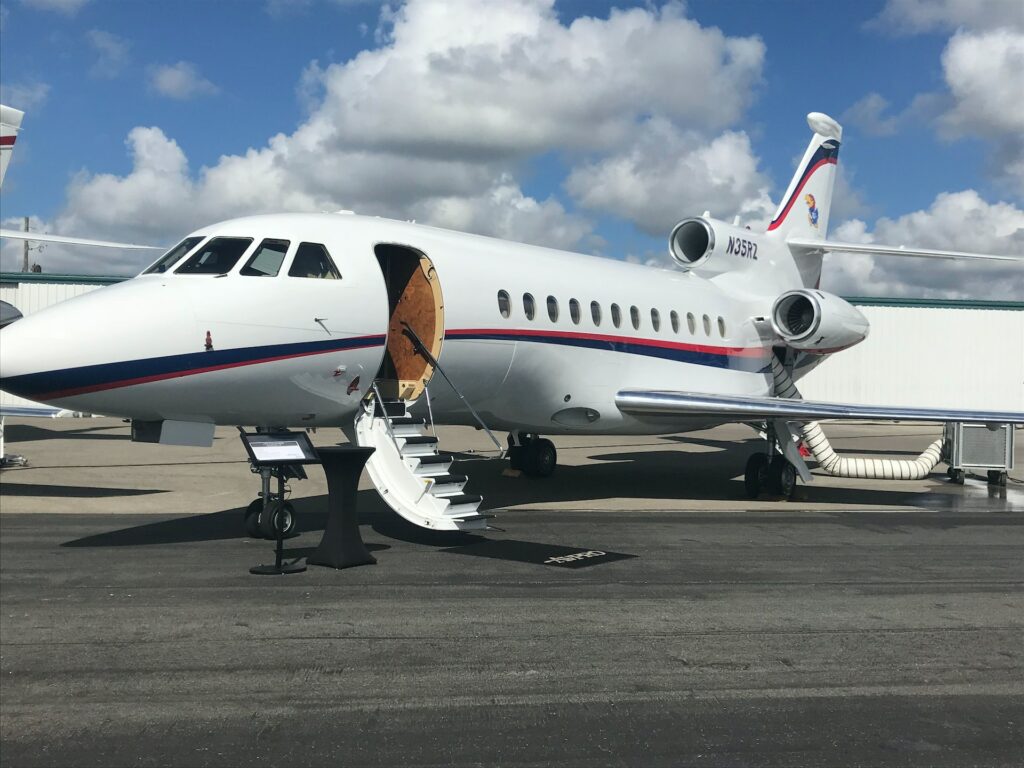 There are many different types of private jets, and each has its own advantages and disadvantages. The main types are light jets, medium jets and long jets.
Light Jets: Light jets are the smallest and least expensive type of private jet. They are ideal for short to medium distances and can usually carry up to 8 passengers.
Medium-range jets: Medium-range jets are larger and more powerful than light jets. They can carry more passengers and have a longer range.
Long-haul jets: Long-range jets are the largest and most expensive private jets. They can travel long distances without stopping and are equipped with luxurious amenities.
Maintenance and operation costs of a private jet
Maintaining and operating a private jet can incur significant costs. These can include the cost of fuel, insurance, personnel, airport fees and regular maintenance.
Fuel Costs
Fuel is one of the largest ongoing costs associated with using a private jet. The exact cost can vary greatly depending on the size of the jet and the route flown.
Personnel and insurance
Another important cost factor is personnel. This can include the cost of a pilot, co-pilot and possibly a cabin crew. In addition, you will need to take out appropriate insurance to cover damage to the jet and liability claims.
financing options for a private jet
There are several ways to finance the purchase of a private jet. These can include direct purchase, leasing or financing.
Direct purchase
With a direct purchase, you acquire 100% of the private jet and are fully responsible for its operation and maintenance. This can be a good option if you have the necessary capital and plan to use the jet frequently.
Leasing
Leasing is another option to purchase a private jet. In this option, you lease the jet for a certain period of time. This can be a good option if you use the jet only occasionally and want to minimize the running costs.
Conclusion: Is a private jet right for you?
Buying a private jet is a major investment that should be carefully considered. It can provide you with a high level of flexibility and comfort, but also comes with significant costs and responsibilities.
A private jet offers numerous advantages, including flexibility, comfort and privacy. However, at the same time, you must be aware of the high costs associated with purchasing and operating such a jet.
Overall, it is important that you consider all aspects of purchasing and operating a private jet before making a decision. It may be helpful to seek professional advice to ensure that you make the best decision for your individual needs and circumstances.