The development of science means that we are increasingly able to associate selected chemical molecules with the good or bad condition of the organism under study, or even with a particular disease. One of these molecules is glutathione. What is it? When is it recommended to check its level? Does it have health-promoting properties? Can we influence its amount in the body? These and other questions are answered below.
The biochemistry of our organism is an extremely complicated and fascinating subject. The synchronized action of various chemical molecules causes our organism to function essentially independently of our will. Although we as humanity still have a long way to go to understand in detail all the natural (and unnatural) processes in every cell of our body, we already know quite a lot.
What is glutathione?
Glutathione (GSH) is one of the most important antioxidants in the human body. By fighting the reactive oxygen species (free radicals) and thus reducing oxidative stress, it prevents numerous negative phenomena in the human body. These include sexuality and fertility.
With age, the number of follicles in the ovaries, which contain eggs, decreases. After the onset of menstruation, their number reaches 300-400 thousand and decreases by about a thousand with each subsequent period.
Thus, in a menopausal woman there are only a few hundred left.
The decrease in the number of eggs is accompanied by a deterioration in their quality. In aging cells, abnormal protein synthesis and high levels of oxidative stress, associated with an imbalance between free radicals and antioxidants, are observed.
The latter include vitamins C, E and A, enzymes such as catalase and superoxide dismutase, and other substances, especially glutathione.
It should be remembered that with age and under the influence of many environmental factors, the body's ability to produce glutathione decreases. Therefore, its supplementation may prove to be crucial for health, including in the context of fertility.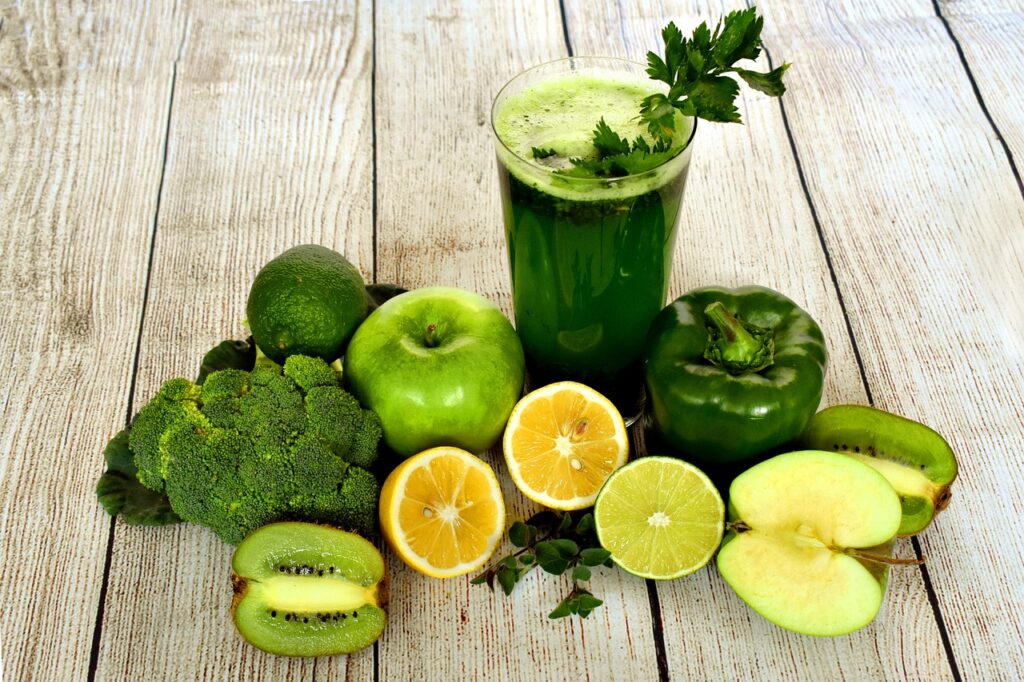 Use of glutathione
Therefore, the use of glutathione as a dietary supplement is useful for women:
who have problems getting pregnant
when trying to have a child at a later age, after 30 years of age
who suffer from the above mentioned gynecological problems such as PCOS
In addition, this substance has a strong detoxifying effect, i.e. it cleanses the body of harmful substances. In addition, glutathione has immunostimulatory properties – it increases the effectiveness of the immune system.
Properties of glutathione
Glutathione is called a super antioxidant. It is produced by the human body and supplied through food and supplements. It actively fights free radicals itself, but also supports the activity of other antioxidants such as the vitamins mentioned above. Its importance is therefore unique.
Chemically, it is a small protein, a tripeptide, i.e. a compound of three amino acids linked by a peptide bond. Because of its properties, glutathione is important for maintaining human reproductive capacity. Oxidative stress can lead to adverse phenomena, disorders and diseases, such as.
aging and deterioration of oocyte quality parameters, reducing the possibility of fertilization
damage to proteins, lipids and carbohydrates; changes in DNA structure leading to genetic mutations
polycystic ovary syndrome (PCOS), which is one of the main causes of infertility
endometriosis or adenomyosis of the uterus – excessive growth of the mucous membranes of this organ, which also causes infertility.
VITAMIN C AND SELENIUM AS WELL AS A HEALTHY LIFESTYLE (REGULAR EXERCISE AND ADEQUATE SLEEP) ARE IMPORTANT FOR GLUTATHIONE SYNTHESIS. OTHER FACTORS THAT CAN INCREASE THE PRODUCTION OF THIS VALUABLE ANTIOXIDANT ARE THE INTAKE OF THISTLE EXTRACT AND THE REGULAR CONSUMPTION OF TURMERIC. INGREDIENTS THAT ARE NATURALLY RICH IN GLUTATHIONE, SUCH AS SPINACH, AVOCADO AND ASPARAGUS, SHOULD ALSO BE INCLUDED IN THE DIET.
Glutathione level – what does it depend on? When should I do a test?
Glutathione is found in the body in two forms: the predominantly reduced form (about 99%), which is an active antioxidant, and the oxidized form (about 1%), which has no anti-radical properties. The ratio of the concentrations of the two forms of GSH may indicate health problems. When oxidative stress occurs in the body, the amount of the reduced form decreases in favor of the oxidized form.
Studies of glutathione levels are recommended, for example, in chronic multi-organ diseases or chronic fatigue syndrome. In this case, the concentrations of the reduced and oxidized forms and their mutual ratio are examined. Deviations from the norm (norm: high content of reduced form, low content of oxidized form) can be the cause of many diseases. For this reason, glutathione tests are usually performed as part of a series of tests ordered by a specialist.
Glutathione as a food supplement
An appropriately selected glutathione supplement can therefore be supportive for fertility problems. However, it is important to remember that the inability to get pregnant is a very complex problem that requires action at many levels under the guidance of a specialist.
When looking for a suitable dietary supplement, it is worth choosing a preparation with a broad formula that also contains other substances that increase reproductive capacity and favorably influence the course of pregnancy. These include:
Vitamin B6, which contributes to the regulation of hormonal activity and supports the normal production of red blood cells.
Vitamin B8, which regulates the concentration of luteinizing hormone, crucial for female fertility, and also influences the action of insulin in cells
Vitamin B12, which contributes to the maintenance of proper homocysteine metabolism
Folic acid, which is essential for a healthy pregnancy and fetal development and should be taken 4 weeks prior to conception.
Vitamin D, which contributes to the maintenance of normal blood calcium levels and immune system function
Glutathione supplementation
Some supplements containing glutathione bear the mysterious letter "L" (L-glutathione). Is this important and what does this "L" stand for? It refers to the isomer of the chemical compound. All amino acids (from which GSH is made) that are absorbed by our bodies are "L" amino acids. In nature (or in the chemistry lab) we can find other isomers – the D isomers. However, these are not useful from the point of view of our body's biochemistry. It can be concluded that, for example, the inclusion of the sign "L" in the name of a preparation is an assurance of the bioavailability of the offered supplement. However, this does not mean that supplements without "L" in their name are of inferior quality.
Another important aspect for the consumer is the information about the content of liposomal glutathione in the dietary supplement. What are manufacturers trying to tell us this time? Research shows that GSH taken orally is very poorly absorbed by our digestive tract. It is simply digested by active digestive enzymes. To protect the peptide from their action, biotechnologists encapsulate it in microcapsules – liposomes. Research shows that liposomal glutathione is better absorbed by the body than the unprotected form. It is worth noting that the best assimilability is observed for glutathione administered in the form of a drip – intravenously. This bypasses the digestive system, significantly increasing the concentration of this valuable antioxidant in the body.
Who benefits from glutathione supplementation?
The described benefits associated with high levels of glutathione in the body suggest that everyone will benefit from proper supplementation. Due to the low bioavailability of this compound, it is worth considering an alternative way to increase antioxidant levels: incorporating into the diet products rich in components necessary for glutathione synthesis and switching to a more balanced lifestyle.
Taking GSH is recommended for patients suffering from chronic diseases that require immune system support, such as cancer, HIV/AIDS, type 2 diabetes, or hepatitis. It should also be mentioned that the concentration of this powerful antioxidant in our body decreases with age. Then we can consider measures that support its synthesis (change of diet, lifestyle or nutritional supplementation).
The main contraindication to the use of GSH is an allergy to the active ingredient or any other component of the chosen preparation. There is insufficient knowledge about the influence of the supplement on the organism of pregnant and breastfeeding women.
What foods contain glutathione?
It is important to remember that they should not replace a healthy and balanced diet in everyday life.
Therefore, sources of certain substances should also be sought in food. Glutathione in food can be supplied most easily if you use it in your cooking:
fresh vegetables, including garlic, onions, carrots, spinach, broccoli, asparagus, potatoes, cabbage
fresh fruits such as watermelon, apple, avocado
Meat: poultry, beef, pork.
In contrast, GSH is not found at all or only in small amounts in dairy products, cereals and eggs. People for whom they form the basis of their diet often struggle with a deficiency of this substance.
What are the health properties of glutathione?
Scientific reports indicate that this relatively small molecule has a number of properties that can help improve our health. In addition to its powerful antioxidant properties, glutathione has been shown to reduce cellular damage associated with fatty liver (both non-alcoholic liver and that caused by excessive alcohol consumption). It also improves the condition of patients with psoriasis, peripheral arterial disease, or with age-related insulin resistance. It has potential for treating Parkinson's disease and autoimmune disorders. It may improve the health of those suffering from autism spectrum disorders. Due to its strong antioxidant properties, reduced glutathione can prevent many diseases, including the development of cancer.